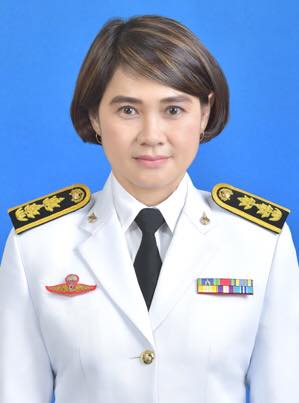 Director of Division Student Development

Fri, 2014-04-25 14:58 |

sarocha.r
Vision
Division Development Division envisions of producing outstanding graduates who are knowledgeadble and bound by good moral values. Graduates who are physically, intellectually, emotionally and socially. equipped in promoting the unique cultural traditions of Thailand, which recognizes the value , wisdom, livelihood, and adapts appropriately in the age of globalization.

Mission
1. Promote and improve graduate with the knowledge and morality appropriate to the changing global society
2. Creating activities for student organizations, clubs and societies to strengthen and maintain the uniqueness of Thailand
3. Encourage students to improve the quality of life, to learn Local Wisdom And to preser cultural values
4. Provide services and support to educationally disadvantaged students . improve the quality of their life sufficient enough to sustain life in today's society.
5. Organize health care education and career guidance activities through sport, and conservation of local customs

Goals

1. To aid students through student activities
2. To produce graduates with the knowledge and morality.
3. To aid students adjust and adapt to the demands of medern timeo be good people

Strategies
Student Development Division manages and supports the production of graduates through the implementation of various
- Create opportunities through student activities, organizations, clubs and societies
- Support and promote health, sports and Recreation education, career guidance activities and conservation of traditions , culture and local wisdom
- Coordination and cooperation of network of Student Affairs to learn and adapt in the current globalized society
Encourage the production of knowledgeable and morally responsible graduates
- Create opportunities and provide academic activities in parallel with morality and ethics.
- Support and promote student affairs personnels who have knowledge, expertise and skills in the workplace.
- To encourage graduates to put their professional skills and life skills into practical use
- Improve the quality of students university life
- Create opportunities for disadvantaged groups and support students to develop their full potential
- Increasing skills and life experience for students by providing a variety of universities activities